The name of the Company is PERHENTIAN TRANS HOLIDAY SDN BHD. The Registered Office of the Company will be situated in Malaysia which is in Kuala Besut, Terengganu. The company is a private company and was incorporate under The Companies Act, 1965 on 12 September 2014. The objects for which the Company is established are:
To carry on business of travel & tours, ocean activities, chalet, shipping stevedoring and transport agents of every description and to act agents of steamship companies, airways companies, railway companies, motor touring companies forwarding houses, trading and shipping companies and to act as commission, agent manufacturers, representative, bankers agents and to buy and sell gold, silver and metal coins and currency notes and travellers cheques and generally to as local and foreign exchange brokers and agents.
To construct, equip, maintain and work public transport vehicles, car rental, motor coaches, lorries or other vehicles appropriate for the carriage of passengers, of good and to carry on the business of proprietors and carriers of passengers both in public conveyances and in private vehicles and goods in Malaysia and in such other places as may from time to time be though fit.
Company Registration Number : 665670-V
KKKP Licence Number: 4112
​Member of MATTA Number: MA2698
BOOK NOW
Our Corporate Logo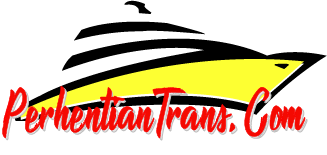 Contact Us
Office Phone: 09-6903269, 09-6904939
Mobile Phone: +6011-25492379, +6017-9539016, +6019-9159016, +6019-5584736
Fax Number: 09-6903269
Our Address
PERHENTIAN TRANS HOLIDAY SDN BHD
B9, Plaza MARA Kuala Besut,
22300 Kuala Besut,
Terengganu, Malaysia.